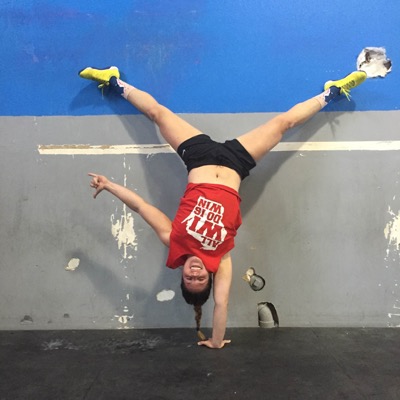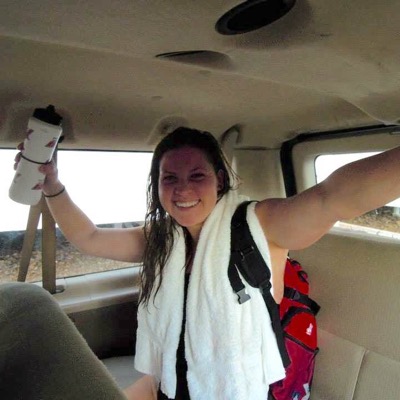 Occupation:
Field Sales and Marketing rep. for Techtronic Industries
Which class time do you usually attend?
4:30/5:30
How long have you been CrossFitting?
9 months
How did you find CrossFit i1uvit?
Through some awesome friends that I met when I first moved to Bellingham in January (Carlos and Mary Ellis)
What is your athletic/fitness background (If applicable):
I swam competitively since I was 8, which lead me to swim for the Badgers at the University of Wisconsin-Madison.
Favorite WOD:
Fran- gotta love a fast burner
Favorite lift or movement:
wall balls and pullups (I can't pick)
Least favorite WOD:
Anything that has the 3 consecutive letters R, U, and N in it.
Least favorite movement:
running
Favorite life quote:
put more in the pot than you take out
Favorite "guilty pleasure" food:
ice cream by the pint on the daily
How has CrossFit changed your life, lifestyle, and level of fitness?
I'm in the best shape of my life, even compared to when I training 11 times a week at the NCAA level. I feel really good about that. Also, I'm a pretty competitive person, so I probably have more friends, since I can compete whenever I do a WOD instead of with them doing random stuff.
Who or what motivates/inspires you to keep coming back?
Who: the coaches and other athletes that smile and give me words or actions of encouragement, so pretty much anybody that's ever done a WOD with me. You know who you are.
What: Thinking about all the people out there who's bodies are not able, due to injuries or other factors, that would give anything to be able to do what we do daily.
What is your proudest CrossFit achievement?
Mine is mental. I left college extremely burnt out of not only swimming, but working out, so I'm most proud of being able to say that I genuinely enjoy going to CrossFit and doing the WODs.
Name one goal/personal achievement you would like to achieve through CrossFit?
Muscle up!! I've wanted to do one for as long as I can remember, even before CrossFit.
Hobbies/Interests outside of CrossFit?
Dance parties in the kitchen, movies, camping, trying new anythings and shark week
Any advice for new members?
Start by trying get into a routine that includes coming to class. This way it's not an option, rather just another task to check off the weekly todo list. After a couple months your body will crave a WOD and it will no longer feel like a task, but a reward to get to go at the end or beginning of the day. Cliché yes, but reality.
Any additional thoughts/shout-outs/comments:
if you are a parent and you still find a way to get a workout in, whether it'd be at the gym or basement or wherever… Hats off to you. Real MVPs!