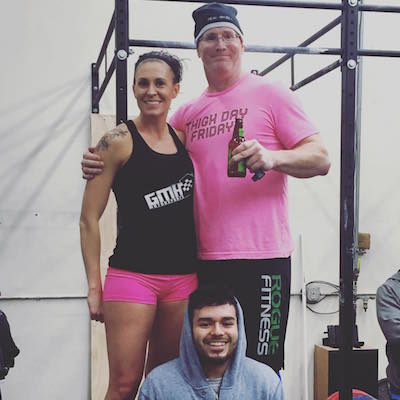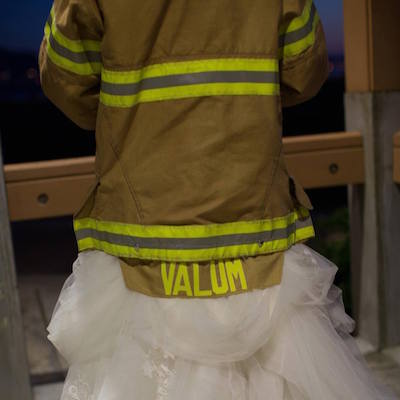 Age: 33
Occupation: Bookkeeper/Office Slave & Firefighter/EMT
Which class time do you usually attend? Typically the 4/4:30, but occasionally 6am
How long have you been CrossFitting? Since January 2015
How did you find CrossFit i1uvit? Elizabeth Ames!!
What is your athletic/fitness background (If applicable) I played soccer through my freshman year in high school, but mostly I grew up competing in rodeos.
Favorite WOD: Anything that challenges me to dig deep and fight
Favorite lift or movement: Deadlifts & snatches
Least favorite W.O.D. Open 16.5
Least favorite movement: Thrusters
Favorite life quote: "If you can't figure out your purpose, figure out your passion. For your passion will lead you right into your purpose." -T.D. Jakes
Favorite "guilty pleasure" food: Any junk food, but mostly gummy candy & french fries
How has CrossFit changed your life, lifestyle, and level of fitness? The most obvious change I see is that I was the busy mom who "didn't have time for the gym," now I go out of my way and do everything I can to make time.
Who or what motivates/inspires you to keep coming back? Seeing the progress that I'm making in so many aspects of my life (physical changes, physical strength, mental strength, and eating habits). And I love that I'm setting a good example for my children, who are starting to show interest. :)
What is your proudest CrossFit achievement? I have way too many to pick just one.
Name one goal/personal achievement you would like to achieve through CrossFit? I'm dying to get my first pull-up!
***Since filling this out it should be noted that Tresa is now stringing together pull-ups!!***
Hobbies/Interests outside of CrossFit? My kids' sports, hiking, and having fun with my friends & family.
Any advice for new members? Stick with it and trust the process!
Any additional thoughts/shout-outs/comments: Thank you Matt & Kaylee (and Ripken) for all the time and effort you put into i1uvit!