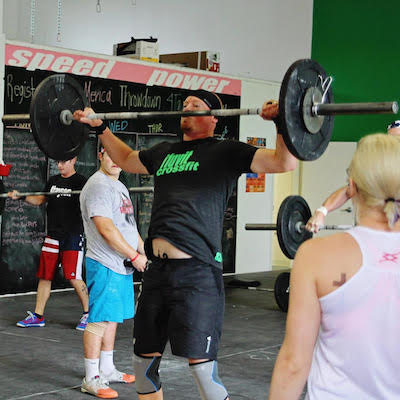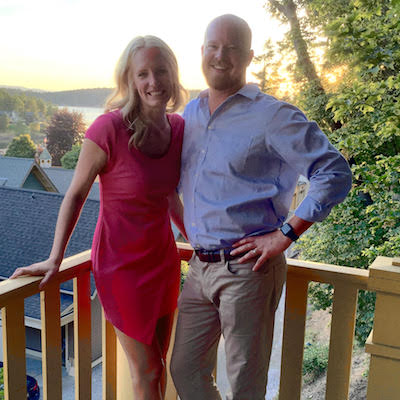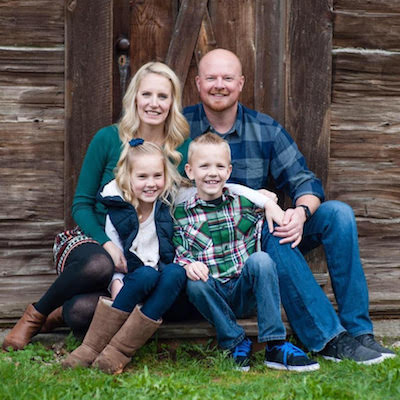 Age: 38
Occupation: Owner - Security Solutions
Which class time do you usually attend? 4PM
How long have you been CrossFitting? 3 Years
How did you find CrossFit i1uvit? The gym had just opened and Greg Blankers recommended I try it with him.
What is your athletic/fitness background: Played sports when I was younger.
Favorite W.O.D.: Any heavy EMOM!
Favorite lift or movement: Cleans - any and all of em'
Least favorite W.O.D.: Anything with Burpees.
Least favorite movement: Burpees you stink
Favorite life quote: Be the person your dog thinks you are.
Favorite "guilty pleasure" food: Cheese with bacon on top...of cheese.
How has CrossFit changed your life, lifestyle, and level of fitness? When i started my fitness level was almost zero because of a ruptured disc in my back. I could deadlift 95 lbs before the pain was too much. Now - i feel strong and healthy. It's been a huge blessing and I feel like the sky is the limit.
Who or what motivates/inspires you to keep coming back? That sense of accomplishment - every single day.
What is your proudest CrossFit achievement? Getting double unders. Even though mine still suck. :-)
Name one goal/personal achievement you would like to achieve through CrossFit? Muscle Up.
Hobbies/Interests outside of CrossFit? Dating my wife, Spending time with my family, anything involving nature, exploring the mountains on my motorbike, listening to Mac give wedding speeches, wetting my beak with good wine, and traveling, did I mention wedding speeches by Mac?
Any advice for new members? Just show up, the rest will take care of itself. And don't skip days with burpees unless you really want to. No don't. But I won't judge you if you do.
Any additional thoughts/shout-outs/comments: Thank you Matt Love for the encouragement and patience from day one - allowing me only an empty women's bar for the first several weeks #humbling. You have changed my ability to live life to the fullest and enjoy the things I love - pain free. You were a blessing and now a brother to me.
Oh and I wouldn't get mad if say...more 80's music showed up at the 4PM.