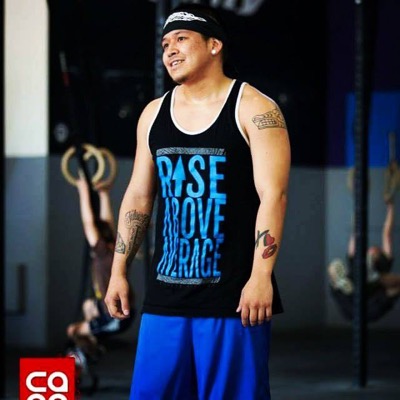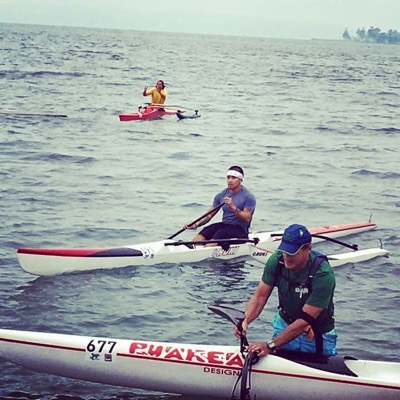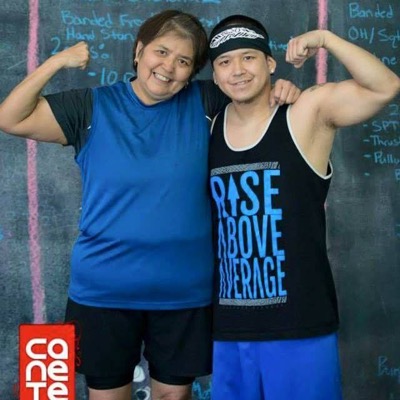 Occupation:
Restoration Tech
Which class time do you usually attend?
6-7pm or 6:30-7:30pm
How long have you been CrossFitting?
I've been CrossFitting for about 2 years now but this year is my 1st year getting more serious into it
How did you find CrossFit i1uvit?
I found i1uvit from the canoe club I pull with Rikkole Cree, all my cousins that go to i1uvit, and Chris Pash was training me and other tribal members for about a year before I started at i1uvit.
What is your athletic/fitness background?
In the summer time I pull canoe and during the winter time I participate in 5ks 10ks half marathons, and outrigger races, but now that I have crossfit I can add that to the list.
Favorite WOD:
I think my favorite wod was when we had to do i think it was 10 muscle ups 20 cleans 30 deadlifts 40 sit ups and work our way back down.

Favorite lift or movement:
So far my favorite lift is doing cleans took me a long time to get the movement down but im slowly getting better at it, and doing muscle ups. I was excited when I did my 1st muscle up!
Least favorite WOD:
When we did the group work out with 200 meter run and dead hang and handstand and rowing.
Least favorite movement:
Surprisingly rowing even though im a canoe puller.
Favorite life quote:
Gottta Go Get It!!!!!
Favorite "guilty pleasure" food:
I would have to say pizza and hot wings.
How has CrossFit changed your life, lifestyle, and level of fitness?
Crossfit changed my lifestyle to want to work out every day and now I'm actually taking care of my body by taking more supplements and researching more on how I can improve.
Who or what motivates/inspires you to keep coming back My cousin Rikkole Edwards, she goes every class that I go to and always pushes me to do more, to not give up, and to keep coming back. She was the one that informed me on supplements and how to take care of my body.
What is your proudest CrossFit achievement?
My proudest crossfit achievement is being able to do a muscle up, I never thought i would be able to do a muscle up.
Name one goal/personal achievement you would like to achieve through CrossFit?
One goal I have for now is to be able to do muscle ups on the rings, and to learn the rope climb better.
Hobbies/Interests outside of CrossFit?
Outside of crossfit I write and record my own music (Hip Hop). I've been doing that for about 9 years now. I want to go to college to learn more on recording in a actual studio, and my other passion is canoe pulling every summer. I get excited for canoe pulling, and now I have crossfit in the winter time to keep me active.
Any advice for new members?
Don't be scared to come back, that's what a lot of people told me. Your 1st day maybe hard but if you keep coming back you will improve and you will see the improvements.
Any additional thoughts/shout-outs/comments:
Shout out to the Rikkole Cree Canoe Club! This year I finally found something to work towards and that's to be better everyday, give my all in everything I do, and thanks to all the staff at i1uvit, I feel so welcomed since I started. And everyone else that goes to crossfit, we inspire each other to push farther everyday, and to always give it 100%!