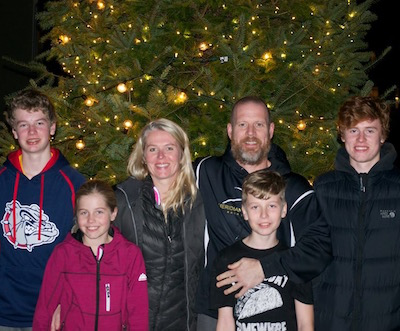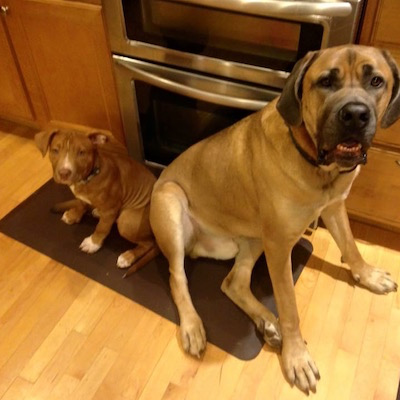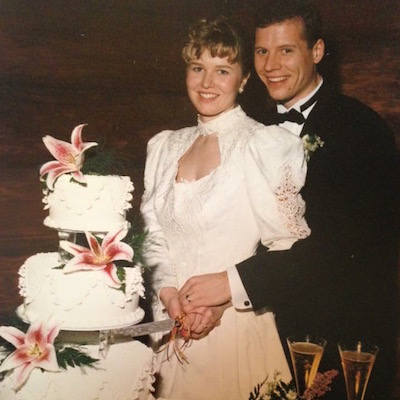 Age: 45
Occupation: Neuroradiologist\Interventional Radiologist
Which class time do you usually attend? 6 am mostly but sometimes 12 and 4-4:30
How long have you been CrossFitting? Three years
How did you find CrossFit i1uvit? I initially found Matt at Jogo when he taught the teenager class for my son and decided to try it out.
What is your athletic/fitness background? (If applicable) High school sports. Became a fat dad and then started training for a triathlon and road biking as well as workout classes at BAC.
Favorite WOD: Team WOD or Hero WOD
Favorite lift or movement: Any squat or clean movement.
Least favorite WOD: Anything with wall balls
Least favorite movement: Stupid wall balls
Favorite life quote: No life quote just the belief that family and friends are what make life's purpose. People are the real treasure in life.
Favorite "guilty pleasure" food: My wife's buttermilk fried chicken, pizza, kulshan beer or any food. I love food.
How has CrossFit changed your life, lifestyle, and level of fitness? It has become a good addiction. Every day is a new workout that you give everything you have (me puking usually.
Who or what motivates/inspires you to keep coming back? There is always something new to learn, new goals to strive for and new people to meet.
What is your proudest CrossFit achievement? Probably getting under 20 minutes for 16.5. I never want to do that again!
Name one goal/personal achievement you would like to achieve through CrossFit? Stay strong and mobile until my time is up.
Hobbies/Interests outside of CrossFit? Watching my kids play sports. Camping and fishing. Traveling.
Any advice for new members? Persevere and never give up. There will always be someone willing to give you help and encouragement. Give everything you have for every workout.
Any additional thoughts/shout-outs/comments: Thank you Matt and Kaylee for being great coaches and good friends. I love you guys. Thanks Chris and Erica for being there at 6 A.M. all the time. All of the people in this little community are awesome. Every one of you that I meet have a unique story and perspective. So many of you inspire me with your effort and friendship. Especially my fellow 6 A.M. people (where are you BO?)