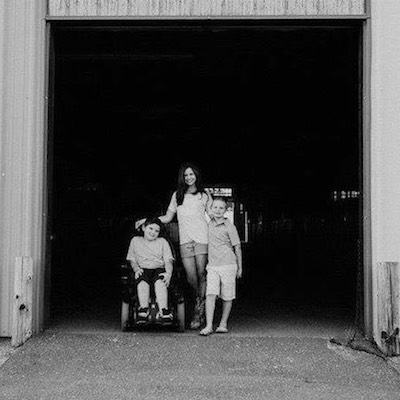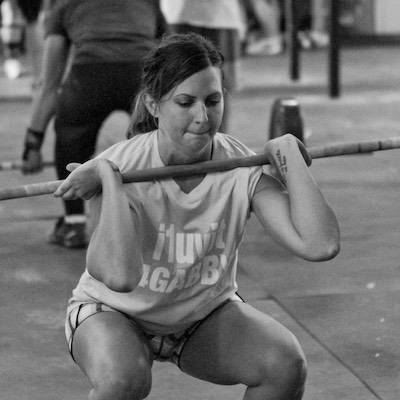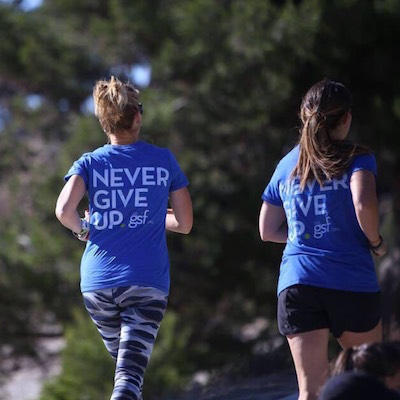 Age: 35
Occupation: Physical Therapist Assistant at ReBound
Which class time do you usually attend? Noon M-TH and 9:30 F
How long have you been CrossFitting? 4+ years - since Matt opened the gym
How did you find CrossFit i1uvit? My sister in law (Tawnee) heard about this new gym opening back in January 2013. We talked a couple of our buddies into trying out the free Saturday class with us, and the rest is history!


What is your athletic/fitness background (If applicable) Growing up I always played sports, and was active. My adult fitness consisted purely of cardio and some occasional group fitness classes. I've also done several races, from 5k to full marathon and a trail half.
Favorite WOD: I tend to like the Metcon's, like Helen and Annie.
Favorite lift or movement: I like running WOD's of course, but my favorite lift I suppose is deadlift.
Least favorite WOD: Karen. I am always incapacitated for several days after that one. I also dislike max rep WOD's.
Least favorite movement: Thrusters, and all variations of squats 🙄
Favorite life quote: "Go confidently in the direction of your dreams! Live the life you've imagined. As you simplify your life, the laws of the universe will be simpler." -Henry David Thoreau
Favorite "guilty pleasure" food: Ben and Jerry's. The Tonight Dough or PB & cookie (non-dairy)
How has CrossFit changed your life, lifestyle, and level of fitness? Something Matt told me many years ago that resonated with me is this: If you want to have a strong mind, you have to have a strong body. I can say that this has been true for me. CrossFit helps me manage my stress levels, and has been instrumental in helping me overcome some pretty challenging situations. I am a better mom, and a better human being in general. My kids see that health is a priority in my life and I hope that they remember that as they grow older.

Because of crossfit, I am strong enough to lift my son. I have learned proper body mechanics to keep my back safe with his transfers. CrossFit has improved my fitness level tremendously. I had never done any weightlifting before I started at i1uvit, and that combined with the cardio aspect has given me a capacity I have never had previously. I don't say no to last minute outdoor adventures, or get really sore or injured after doing something like run a half marathon or go hiking, because I already have a great base fitness level.
Who or what motivates/inspires you to keep coming back: My "why" is my son. I see him (he has a neuromuscular disease and cannot walk) forced to watch so many activities from the sidelines, unable to participate. I acknowledge that health is a huge gift. I never want to take it for granted that I have a healthy and capable body. I want to use it to it's fullest potential. Taysen would love to be able to do the things that I complain about. The people at i1uvit motivate me to come back. I have made some of my closest friends through the gym. I feel supported daily. I laugh every day I step foot in the gym and that is good for my soul. i1uvit people are funny! 😃

What is your proudest CrossFit achievement? Completing every workout. Sometimes I will look at the workout the night before and think to myself "I don't really want to do that one. It's going to be too hard", but I show up to every one regardless of what is programmed. (except for the CrossFit Total 😳). Sorry.


Name one goal/personal achievement you would like to achieve through CrossFit? I would like to be able to move the barbell more efficiently, with better form and mobility.
Hobbies/Interests outside of CrossFit: My kids' activities keep me pretty busy right now. I love to run, go hiking and paddle boarding and spending time with friends.
Any advice for new members? Keep coming back. "1% better" is such a great motto because it is so true! Don't compare yourself to anyone else (hard to do), and listen to our coaches! They know what they're doing.
Any additional thoughts/shout-outs/comments: Thank you to the world class peeps I have met through our gym. Each and every one of you have inspired me at some point. Most of you don't even know it, but you give me so much. Thank you to all the coaches for the never ending patience and positivity. Shout out to the noon coaches for allowing me to sneak in a little late to class 😉