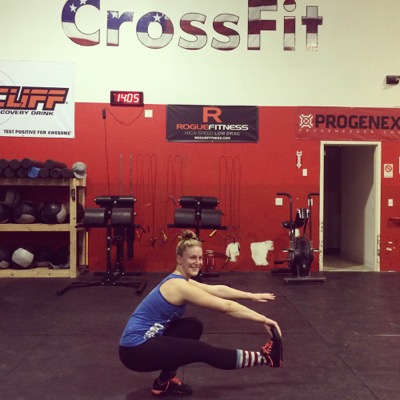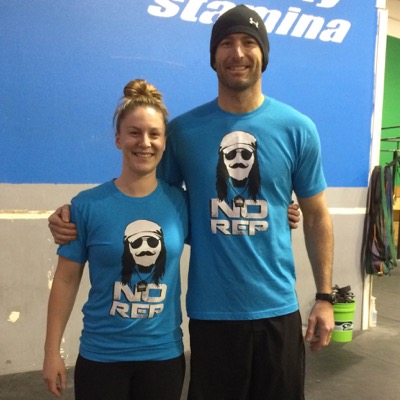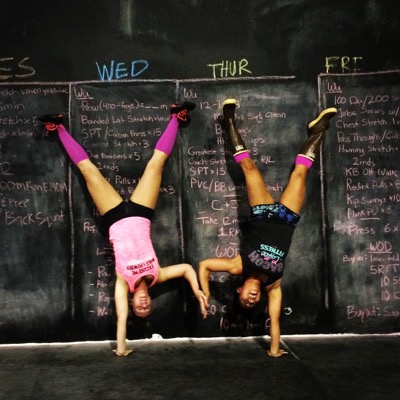 Occupation:
Legalized drug dealer
Which class time do you usually attend?
I'm a crazy 6am'er!
How long have you been CrossFitting?
2 years
How did you find CrossFit i1uvit?
I actually met Matt at a BBQ at Mac & Taryn's about 2&1/2 years ago. I was asking Mac what it was like & if I could come watch or check it out or something. Then a few months later a Rhinoceros convinced me to try it out & I never looked back!
What is your athletic/fitness background?
Ball sports. ;) I played soccer from elementary through HS & now I play softball.
Favorite W.O.D.
Anything with HSPU!
Favorite lift or movement:
Snatch & Back Squat
Least favorite W.O.D.
2K Row
Least favorite movement:
Thrusters
Favorite life quote:
Success depends less on strength of body than upon strength of mind & character.
Favorite "guilty pleasure" food:
No discrimination.
How has CrossFit changed your life, lifestyle, and level of fitness?
I have a big snatch now, so I go all the way down. I love how it makes me feel. It's a time I get to clear my head and nothing else matters. Crazy how much more you are aware of your eating & resting habits. And always remember to drink water!
Who or what motivates/inspires you to keep coming back?
Knowing there's always somewhere or something I can improve on & of course friends.
What is your proudest CrossFit achievement?
Getting a bar muscle-up (BMU)
Name one goal/personal achievement you would like to achieve through CrossFit?
Continue to grow as an athlete & inspire as many people as I can to know that you can do anything you put your mind to.
Hobbies/Interests outside of CrossFit?
Hang'in with family & friends…and can't forget the wine & beer! AKA PR Fuel!
Any advice for new members?
Just show up! The only bad workout is the one you didn't do.
Any additional thoughts/shout-outs/comments:
A special thanks goes to Brooke, my one and only training partner. You're the one who pushed me day in & day out to reach limits I never thought possible. I still to this day get "good morning" txts asking how the WOD went. :) Also, to my 6 am crew. You make it easy to get up so early! And, to the coaches who have all contributed to helping me improve every day!