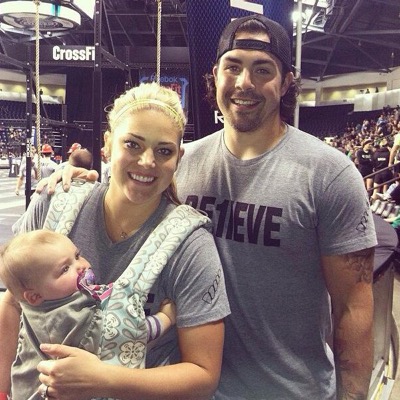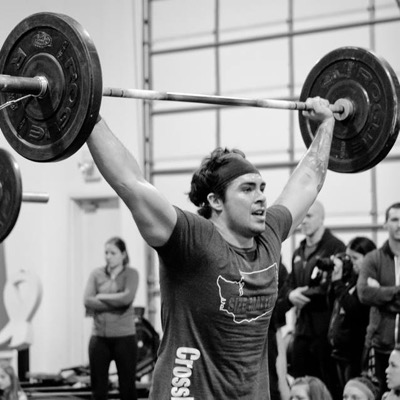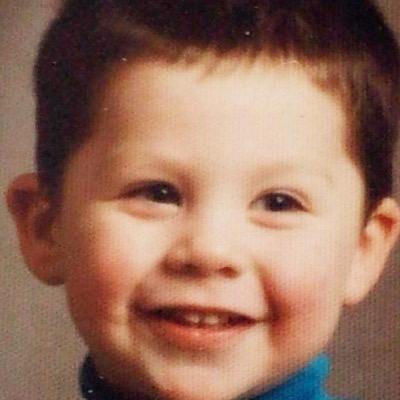 Occupation:
Operations Technician at BP Cherry Point Refinery
Which class time do you usually attend?
During Night shift weeks usually the noon or train afterwards, my wife Taryn often does the noon class and I watch our daughter Gracie during her training time. And During days off or when I am working day shift usually 6 PM.
How long have you been CrossFitting?
October of 2012, roughly a year and a half
How did you find CrossFit i1uvit?
I was talking to a buddy (Josh Kraght) about CrossFit and how it would be awesome if we could train together. He was being trained by Matt at Jogo CrossFit at the time (Nov/Dec of 2012) and kept telling me about this Lovelady guy and that I would totally get along with him and how awesome he is at coaching. We were dreaming of how cool it would be if there was a gym closer to us instead of in Bellingham, and no kidding a week later josh called me and said Matt was opening i1uvit. I have been there since day one and wont ever leave
What is your athletic/fitness background?
Played football basketball and baseball growing up, had plans on playing college baseball but after a blown out knee and reconstructive surgery I decided to start my big boy life. Played some men's league hoops, hardball, and softball post high school, but none of those filled my competitive void. CrossFit does, especially comps.
Favorite WOD:
Quick & Easy answer is Grace, 30 Clean & Jerks for Time but I especially like any long grinder that Kaylee comes up with. Those ones usually test me physically and mentally the most.
Favorite lift or movement:
Snatch
Least favorite WOD:
Fraannnnnnnnnnnnnnnn
Least favorite movement:
Pistols
Favorite life quote:
"It is better to live one day as a lion, than a 1,000 as a sheep"
Favorite "guilty pleasure" food:
Pizza, especially cold pizza
How has CrossFit changed your life, lifestyle, and level of fitness?
It has changed my life in too many ways to list. I love being outside and active and literally finding new ways to try out my fitness. Hiking, biking, cutting wood, haying anything physical. I look at pictures of when I weighed this same weight about 4 years ago and it blows my mind. Same weight but completely different body composition. Something that spoke loud and clear was when my mom told me that I was the happiest she has ever seen me after I had been at i1uvit for about six months. No one has spent more time around me or knows me better than my own mom and for her to recognize that I think speaks for itself. Also on a more personal side it has taught me to be more open minded,supportive and positive of things and people around me. I am forever grateful and blessed that I found CrossFit and that I can call i1uvit my home. Not just for me but for my family.
Who or what motivates/inspires you to keep coming back?
The community created by the coaches and the members. I build my entire day around when I will get to spend an hour (at least) with the people that I see at i1uvit. Of course I love doing CrossFit, but recently I have had to train alone or without the class environment and it is not the same. To have other people there to push you and see them working hard while they are enduring the things we go through during workouts, its really motivating. Every single member motivates me in some shape or form, whether it's the best score on the board & I am trying to beat it, or if it's a mom hitting her first unassisted pull up, a buddy hitting a PR on his snatch, or performance class kids crushing burpees. Even people who just take the Intro class fire me up, because they are not afraid to TRY.
What is your proudest CrossFit achievement?
Getting second at the Taranis Titan Challenge up in Victoria BC with team "Size Matters". The team that we battled back and forth with all weekend and ending up beating us in the last event got 26th at The CrossFit Games in 2013. It was really eye opening and inspiring to work together all weekend, and battle through some different adversities, including one member breaking her hand, to finish so well.
Name one goal/personal achievement you would like to achieve through CrossFit?
I have about a million personal CF goals haha, main focus is on making it to Regionals for now. But really what I hope to achieve through CrossFit is raising my daughter around the strong confident women in the gym. I don't care if Gracie ever does CrossFit (it would be pretty cool though) but the way that women who do CrossFit view their bodies and their capabilities as a woman is incredible. It is okay to put a barbell over your head on a weekly basis, and it doesn't make you any less feminine. In a world where social media and celebrities have such an impact on kids, and potentially a young girls image of herself, I hope that CrossFit will be a tool that will help Taryn and I raise Gracie to be strong, confident, and willing to work for goals she sets for he self, not held back by limitations of other people.
Hobbies/Interests outside of CrossFit?
Love a good IPA and bonfires in the Summer, have a new found interest to hike and explore the beautiful area that we live in. And can't get enough time with Gracie and Tar, they are my world.
Any advice for new members?
Just keep coming back, it doesn't necessarily get "easier" you just get stronger and faster. The fact that they were willing to step out of their comfort zone and try something new already puts them a step ahead of people who are afraid of what they read on the internet. And don't hesitate to ask the coaches any questions, they are all super knowledgeable. We are so fortunate and lucky to have them around us, so use them! I don't mind answering questions either if the class is big and coaches are helping out others!!
Any additional thoughts/shout-outs/comments:
Last thing…… haha Something I really personally have never been told as encouragement during a sport or workout or whatever you want to call it was the word "Believe". I remember hearing Matt say this during a brutal workout and it really resonated with me. I'm not saying I never believed in myself prior to hearing that, but it really stuck with me and it is something I think about all the time, not just in the gym but in life. I've set some really lofty goals for myself that I can see slowly getting closer every day and It is because I truly BELIEVE that I am going to work to make them happen. I just want to say thanks to Matt for giving me that. I1uvit is literally my favorite place outside of my own home, and it isn't just because I love training, That part is fun, but there's a lot of other fun stuff I like to do, like sit on a beach in Maui! What makes i1uvit so special to me is because of the way I feel when I spend my time there.