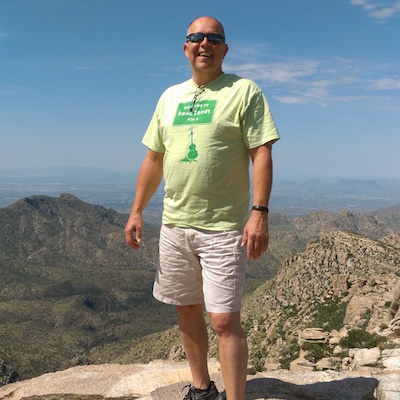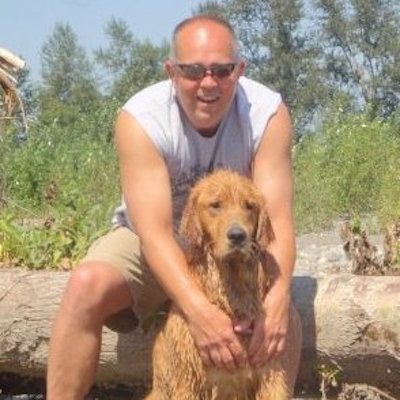 Age: 58
Occupation: Customs Officer
Which class time do you usually attend? 4:30
How long have you been CrossFitting? 5 Months
How did you find CrossFit i1uvit? Heard about the intro class from my friend Chris Daves.
What is your athletic/fitness background? (If applicable)? In my previous life I played football, basketball and ran track.
Favorite WOD: Grace
Favorite lift or movement: Deadlift
Least favorite WOD: 150 Box jump burpees
Least favorite movement: snatch squat (probably because I can not do one)
Favorite life quote: "Opportunity is missed by most people because it is dressed in overalls and looks like work." ~ Thomas A Edison
Favorite "guilty pleasure" food: Ice cream with caramel sauce, and North Fork Pizza.
How has CrossFit changed your life, lifestyle, and level of fitness? I am eating better, I've dropped about 17lbs and I can take my dogs hiking without having to stop and catch my breath.
Who or what motivates/inspires you to keep coming back? I have a lot of things I would like to achieve like kipping pull ups, hand stand push ups and RX the WOD's.
What is your proudest CrossFit achievement? I could not do a pull up when I started, now I can do 5 without bands.
Name one goal/personal achievement you would like to achieve through CrossFit? Muscle ups, this may take some time.
Hobbies/Interests outside of CrossFit? I love to just jump on the motorcycle and ride to where ever, short ride or to the east coast.
Any advice for new members? Just stick with it, it's hard but you will get better and you will enjoy the journey.
Any additional thoughts/shout-outs/comments: All the coaches are great and do a good job of keeping you motivated, they keep an eye out for the new people and keep them in check.