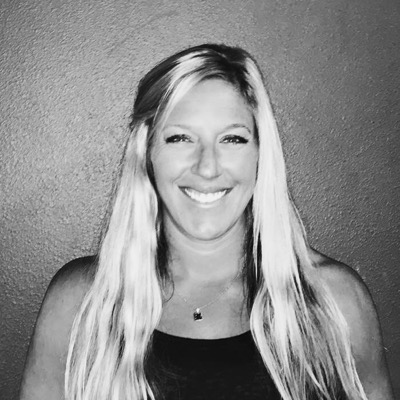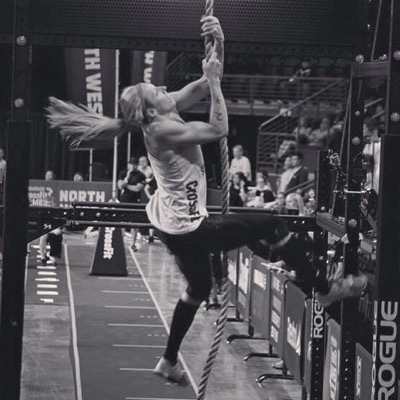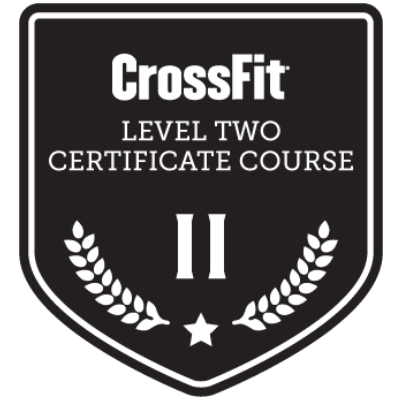 Kaylee Lovelady
Owner
CrossFit Level 1 + CrossFit Level 2
CrossFit Regional Competitor: 2011, 2014, 2017
Where are you from?
I am born and raised in Bellingham.
Occupation (in addition to coaching at i1uvit):
Matt and I own and run this special place called i1uvit, and I also work at Western Washington University where I manage their Faculty & Staff Wellness Program.
Where did you go to school? What did you study?
What did you study? I went to Bellingham High, I studied Kinesiology at Washington State University – GO COUGS! And I did my masters work at Western Washington University in Sport and Exercise Psychology.
What coaching credentials do you have?
I have had many along the way, but currently hold my CrossFit Level 1 and 2. I have coached high school and collegiate track.
How long have you been CrossFitting?
I did my 1st CrossFit WOD in July of 2010, but found i1uvit in March of 2013, and have been consistently CrossFitting since then.
What is your athletic/fitness background?
I think I have tried every sport at some point, but I played a LOT of soccer growing up, and I was a long and triple jumper in college at WSU.
Favorite W.O.D.:
It's so hard to pick…probably DT or a really long grinder.
Favorite lift or movement:
Power Cleans
Least favorite W.O.D.:
Anything with high volume ring dips or HSPU
Least favorite movement:
Ring Muscle Ups
Favorite quote:
It's hard to pick one! A couple of my favorites: "See the beauty in the spirit of the effort.", "Ua ola loko I ke aloha – Love gives life within.", "Trust your heart if the seas catch fire, live by love though the starts walk backward." – E.E. Cummings, "Great spirits have always encountered violent opposition from mediocre minds." -Albert Einstein, "Success is never final, and failure is never fatal.", "Those who want to get something done will find a way; those who don't will find an excuse."
Favorite "guilty pleasure" food:
Cheese fries with bacon and ranch! I do not eat this very often! :)
How has CrossFit changed your life/lifestyle/level of fitness?
CrossFit has changed my life in endless ways! First, the wonderful family of people I have met, I don't know where I would be without some of the relationships I have built at the gym! It has changed my life by the opportunities it has provided me to coach others, as well as increase my own level of fitness. I have been active all my life, been a scholarship athlete at a big D1 school, and in my 30's I am the fittest I have ever been in my life because of CrossFit.
Who or what motivates/inspires you?
What: What inspires me is the relentless and endless pursuit of what is possible, both physically and mentally. You never really arrive, and I love the journey! Who: My husband is truly a foundation of inspiration for me, my son Ripken who I continually want to better myself for, and in addition to that, different people constantly inspire me…it is not a specific person all the time, but specific moments that touch my heart and make me better.
What is your proudest CrossFit achievement(s)?
I qualified through the CrossFit Open for the NorthWest Regional as an individual competitor in 2011: 19th Place, and 2014: 16th Place. I also qualified for the 2017 West Regional as an individual, my 1st super regional, where I placed 27th. I am especially proud of this because I was able to qualify one year after having my son Ripken. Placing 2nd with team i1uvit Size Matters at Taranis in November 2013 was the most fun I have ever had competing! As well as the CrossFit Fort Vancouver Invite where Kelly and I competed as a pair.
Name one goal you are working to achieve through CrossFit?
Getting 1% better every day…it's the power of tiny gains over a long period of time.
Hobbies/Interests outside of CrossFit?
I love to travel, hike, golf, play soccer (any sport for that matter), anything outside-I think it's important to get out and use your fitness, watch live sports, go to country concerts, photography, getting into a great book…and I can't wait to share all of that with my growing family!
Any advice for new members?
Believe in the process. Know that there will be days that are horrible and hard, but everyone has had them, and it's all worth it. Don't compare your journey to anyone else. Be honest with yourself about where you are with your ability, humble yourself to ask for help when you need it, consistently show up and give everything you have on that day. You will be amazed by your progress.
Additional comments:
I absolutely love all aspects of CrossFit. I think the hype of CrossFit (competing, The Games, etc.) is really fun and exciting, but the heart and soul of CrossFit will always be in the beauty of someone doing their first correct air squat, getting their first muscle up, or completing their first W.O.D. RX.

I am thankful to have CrossFit be such a big part of my life, and to be a part of the amazing i1uvit family!