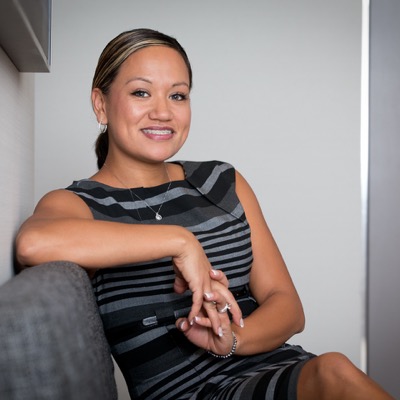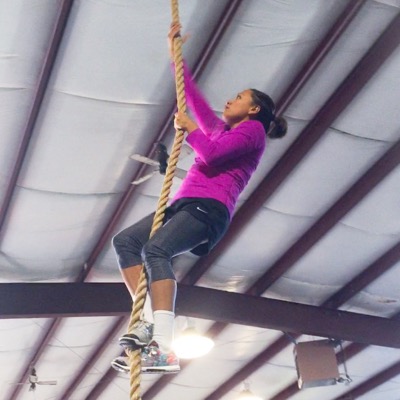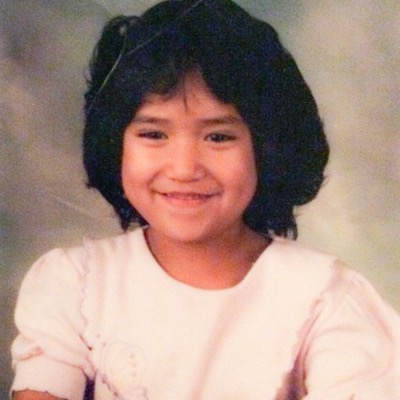 Occupation:
I am the General Manager of the Nooksack Tribe. I work with a great team of people who work together to provide services to enhance the well-being of our community. I am a wife, a mom of 6, and I also own a photography business with my awesome husband.
Which class time do you usually attend?
Either the 7am or 6pm class.
How long have you been CrossFitting?
I started CrossFit in September 2014
How did you find CrossFit i1uvit?
A few of my co-workers work out at i1luvit and I have a very persistent aunt who signed me up for the Intro Class with a group of others she recruited, including herself.
What is your athletic/fitness background?
I played basketball when I was in high school and started canoe paddling when I was 9 years old.
Favorite WOD:
Any Chipper WOD is fun for me. 

Favorite lift or movement:
I don't really feel like I have a favorite lift or movement yet, but right now I really like doing hand-stand push-ups.
Least favorite WOD:
My least favorite WODs are any that have to do with jumping rope.
Least favorite movement:
Jump ropes
Favorite life quote:
"Love life and love living it! Praise the Lord and do good things" hearts-pic
Favorite "guilty pleasure" food:
CUPCAKES. Cupcakes are my weakness.
How has CrossFit changed your life, lifestyle, and level of fitness?
CrossFit has changed my attitude about a lot of things and it's all good stuff! :) Always believe in yourself and strive to be better than the day before in everything you do.
Who or what motivates/inspires you to keep coming back?
Everybody at i1luvit inspires and motivates me to keep pushing myself. The coaches are all awesome and always make me remember to believe in myself just as much or more than they do.
What is your proudest CrossFit achievement?
When I started in September I had no pull-up game at all. Now I can do unassisted pull-ups and handstand push-ups. Oh, and I can climb a rope :)
Name one goal/personal achievement you would like to achieve through CrossFit?
My one goal is to be better than I was the day before. I'm focusing on flexibility and lifting techniques to build more strength. I hope to inspire others as well.
Hobbies/Interests outside of CrossFit?
I work and stay busy all the time. I take pride in my Native American cultural activities and way of life. I also enjoy crocheting, quilting, baking, and just hanging out with my family.
Any advice for new members?
We all have to start somewhere. Don't give up and don't underestimate your ability to give more.
Any additional thoughts/shout-outs/comments:
A big shout out to my Rikkole Cree Canoe Club sisters. A group of strong, caring and awesome ladies, who also work out at i1uvit, who never give up on each other and take care of each other on and off season! I am proud to be a part of the RCCC.