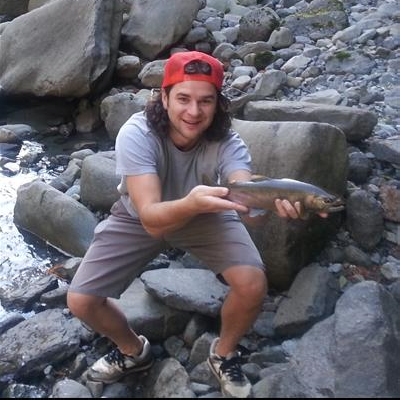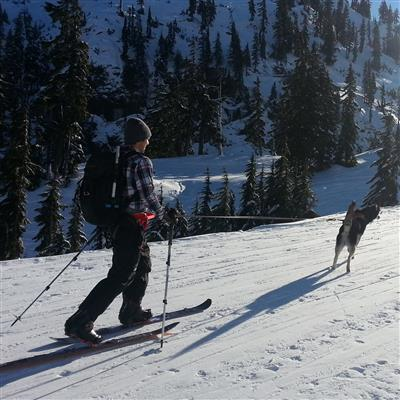 Age: Barely 36
Occupation: Instrument & Electrical Technician BP Refinery
Which class time do you usually attend? The 6 P.M class
How long have you been Cross Fitting? Summer of 2014
How did you find Cross Fit i1uvit? Ian "The Body" Conroy
What is your athletic/fitness background (If applicable) I played basketball, baseball, and football growing up in Lynden. After moving to Bellingham for high school I played a year of soccer at Sehome. There also may or may not have been some gymnastics and tap dancing thrown in there as a youngster.
Favorite WOD: Anything with running
Favorite lift or movement: Handstand pushups
Least favorite WOD: Max Cal row
Least favorite movement: Toe to bar
Favorite life quote: "Pain is weakness leaving your body"
Favorite "guilty pleasure" food: I really like ice cream and I really really like beer.
How has CrossFit changed your life, lifestyle, and level of fitness? I was stuck doing the same workouts, movements and intensity levels for my workouts. CrossFit changed that.
Who or what motivates/inspires you to keep coming back: My biggest motivation for coming back is being part of the i1uvit team getting bigger, faster, and stronger together.
What is your proudest Cross Fit achievement? So far I would have to say getting a muscle up on the rings.
Name one goal/personal achievement you would like to achieve through Cross Fit? To make fitness a priority even with a busy life schedule. Continue improving on PR's.
Hobbies/Interests outside of Cross Fit: Spending time outdoors snowboarding, hiking, camping, golfing, fishing.
Any advice for new members: Stay committed, believe in just one more. One more rep, one more class, one more week. The results will come.
Any additional thoughts/shout-outs/comments: Thanks to all the i1uvit coaches and members for the advice and encouragement. You all make it easier to put in the work and sweat instead of sitting on the couch with my beloved ice cream and beer.