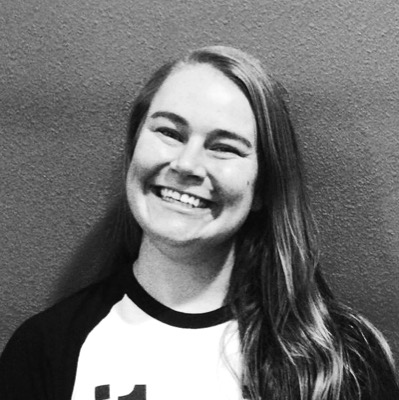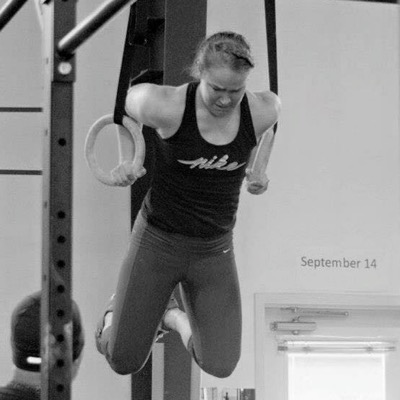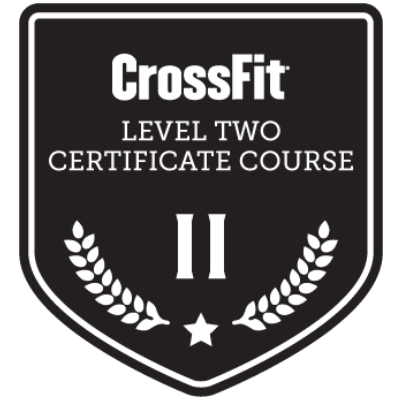 Erica Chapman
CrossFit Level 2
Where are you from?
Burlington, Washington
Occupation (in addition to coaching at i1uvit):
Western Washington University Recreation Center, PE Instructor, Personal trainer and group fitness instructor.
Where did you go to school? What did you study?
I am currently enrolled full time at Western Washington University studying Kinesiology, specializing in Movement Studies.
What coaching credentials do you have?
I have my CrossFit Level 1, ACE Personal Training certification and CPR/First Aid. I have been coaching group fitness for a little over 3 years now and have been personal training for just over 2 years now.
How long have you been CrossFitting?
I have been CrossFitting for 6 years now!
What is your athletic/fitness background?
I have been active since I was little. I started playing soccer when I was 4 years old until I was a senior in high school. When I was 7, my dad bought me my first dirt bike. I raced dirt bikes for 9 years and rode for 11 years. I participated in track and field for 6 years competing in the 100m hurdles, long jump, triple jump and relays. When I was 16, my sister introduced me to CrossFit and I have been hooked ever since.
Favorite W.O.D.:
I don't have a particularly favorite workout, but any sort of "chipper" is my jam! Or anything with high volume double unders!
Favorite lift or movement:
Double-Unders & Deadlifts!
Least favorite W.O.D.:
Karen - because I hate wallballs.
Least favorite movement:
Wallballs
Favorite quote:
"If it doesn't challenge you, it doesn't change you."
Favorite "guilty pleasure" food:
Freshly baked cookies (oatmeal m&m is my favorite!)
How has CrossFit changed your life/lifestyle/level of fitness?
CrossFit changed my world the instant I heard my first "3..2..1..GO!". CrossFit has shown me that I am capable of much more than I ever knew. This sport has also shown me that being strong and having muscles is awesome! There is nothing more satisfying than picking over 300lbs off the ground! CrossFit has changed my lifestyle by pushing me to strive to be the best in everything I do. It has shown me that if you put in hard work, time, commitment and passion into anything, great things will happen and you will reap incredible benefits. I am the fittest I have ever been, but I know I have a lot of room left to improve. And that is one of the many things I love about this sport is that there is ALWAYS something to improve on and strive for. CrossFit challenges me every day and I have forever changed for the better
Who or what motivates/inspires you?
My fellow coaches are huge inspirations in my life. Their love for this sport and the quantity of their heart they pour into the gym and our members is remarkable. I am mainly motivated by my personal desire to be better than who I was yesterday. I am motivated to be the best athlete I can be in this sport and I love being able to workout and be pushed by my friends and fellow coaches daily.
What is your proudest CrossFit achievement(s)?
My proudest CrossFit achievement was when I was 18, I had the opportunity to compete at the CrossFit Games on a Teen Team. This competition took a good amount of preparation and it made me push myself more than I ever had before. My teammates and I ended up taking 3rd place overall and I will never forget the feeling of standing on that podium knowing that we poured our hearts out that weekend.
Name one goal you are working to achieve through CrossFit?
I have many fitness related goals, but I believe that CrossFit stems out further than the walls of the gym. My ultimate goal that I am working towards via CrossFit is to make the highest quality of life I possibly can and I believe CrossFit is a large component of helping me achieve that.
Hobbies/Interests outside of CrossFit?
I love hanging out with my friends! My friends are everything to me and spending time with them is the best. One of my biggest guilty pleasures is belting Taylor Swift as loud as I can (even though I can't sing to save my life), I love wine, I love being outside and laughing!
Any advice for new members?
Allow yourself to surprise yourself. You never know that you can't do something until you try. Let CrossFit be the place where you practice taking a step outside of your comfort zone and grow from it.
Additional Comments:
Come to i1uvit and let us help you change your life! I can promise that you won't regret it! :)