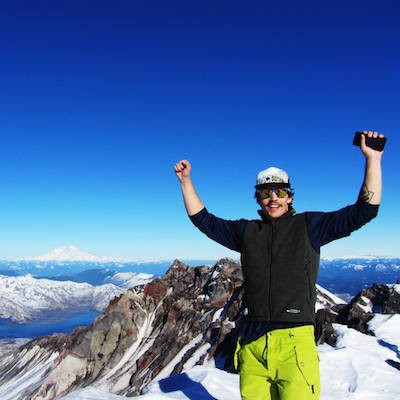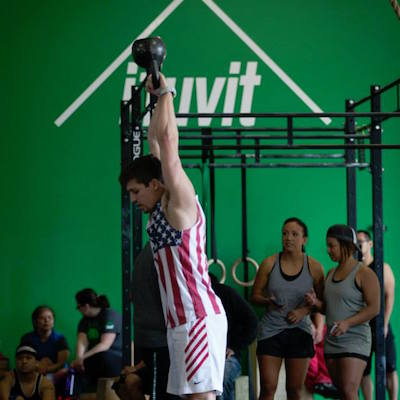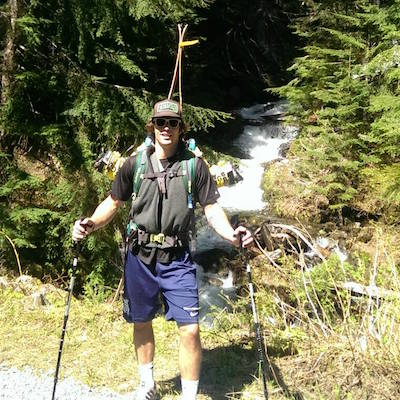 Age:
24
Occupation:
Manufacturing Engineer at Zodiac
Which class time do you usually attend?
One of the evening ones, it depends on what time I get off work.
How long have you been CrossFitting?
For about 4 years but I took some breaks during that time.
How did you find CrossFit i1uvit?
I knew Erica went there (she was my coach at VikingFit) so I did my 2015 open workout there. Liked It. And stayed there.
What is your athletic/fitness background:
I've always been around sports like football and lacrosse. I also really enjoy doing things outside. I bike during the summer and ski in the winter.
Favorite W.O.D./b>
Not sure I have one, but anything on the longer side with some HSPU.
Favorite lift or movement:
Muscle ups are always fun and snatching
Least favorite W.O.D.
"Annie"
Least favorite movement:
Sit ups
Favorite life quote:
"Don't take yourself too seriously and have fun."
Favorite "guilty pleasure" food:
My mom's cheese cake
How has CrossFit changed your life, lifestyle, and level of fitness?
For me CrossFit is a way to release my energy so I can come home be tired, sleep and start over the next day.
Who or what motivates/inspires you to keep coming back
You guys! We have a pretty cool group of people at I1uvit.
What is your proudest CrossFit achievement?
Competing in the Devotion Winter Games, it was my first real CrossFit comp.
Name one goal/personal achievement you would like to achieve through CrossFit?
I 'd like to compete in couple competitions this years, more than just the Open.
Hobbies/Interests outside of CrossFit?
I try to ski a lot during the winter and go outside when it's nice but I also LOVE video games.
Any advice for new members?
I was a new member once, and I made it through. You can do it too.
Any additional thoughts/shout-outs/comments:
Go Hawks!