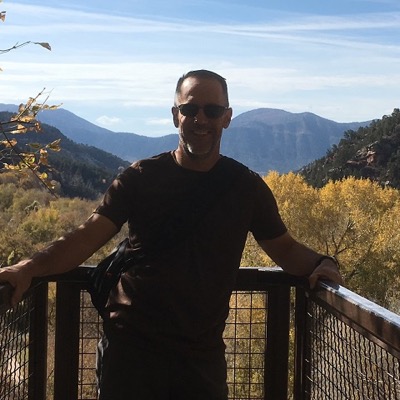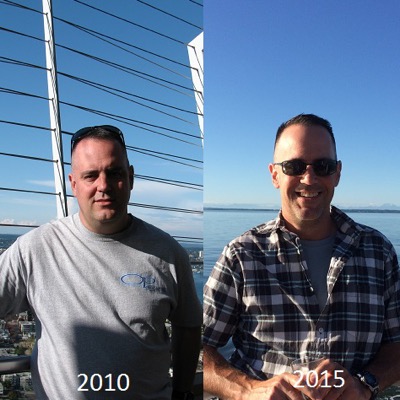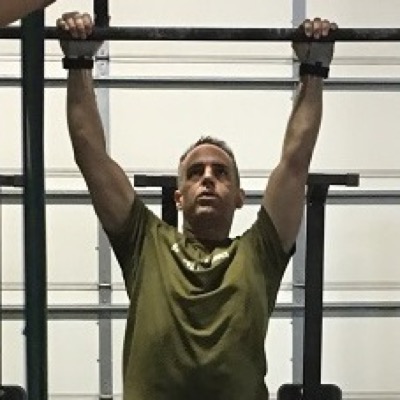 Which class time do you usually attend?
Noon, but occasionally 4:30/5:00/5:30
How long have you been CrossFitting?
Since April 2015
How did you find CrossFit i1uvit?
Recommendations from friends and co-workers
What is your athletic/fitness background?
Some football in high school and then most of my jobs were fairly active.
Favorite W.O.D.
I like the partner/team W.O.D.s.
Favorite lift or movement:
Back Squats.
Least favorite W.O.D.
I haven't found one that I really dislike yet.
Least favorite movement:
Overhead squats.
Favorite life quote:
There a lot but here are a few of my favorites:
"It does not matter how slowly you go as long as you do not stop." –Confucius
"There's no point being grown-up if you can't be childish sometimes."
"I may not have gone where I intended to go, but I think I have ended up where I needed to be."
Favorite "guilty pleasure" food:
Cookies and good beer, not necessarily together.
How has CrossFit changed your life, lifestyle, and level of fitness?
I used to be about 60 pounds heavier and I lost the weight through diet, no exercise, but I lost a lot of strength. Through CrossFit I have gained my strength back and more. Now I feel better and have more energy.
Who or what motivates/inspires you to keep coming back?
In addition to all of the support from the coaches and members, the feeling I get after completing a W.O.D. keeps me coming back.
What is your proudest CrossFit achievement?
Right now it is a tie between being able to do pull-ups and toes to bar.
Name one goal/personal achievement you would like to achieve through CrossFit?
I want to continue getting better each day and conquer those overhead squats!
Hobbies/Interests outside of CrossFit?
Learning to play guitar, dog training, and home improvements.
Any advice for new members?
Make the commitment to yourself to show up and do good, honest work. The only person you need to worry about competing with is yourself.
Any additional thoughts/shout-outs/comments:
Thanks to Matt, Kaylee, all of the coaches and members that make it so much fun to work out. Everyone is so positive it is contagious and once you start you won't want to stop.