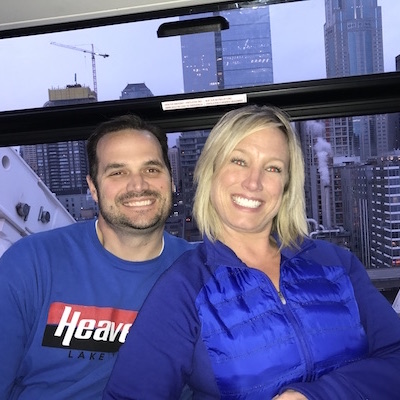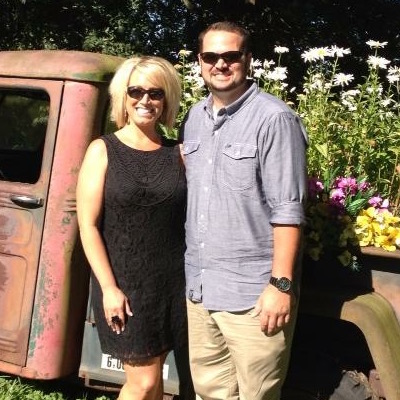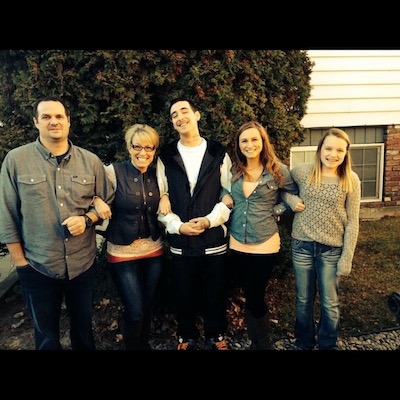 Age: 42
Occupation: Transportation Manager
Which class time do you usually attend? 6:30
How long have you been CrossFitting? Since April 2017
How did you find CrossFit i1uvit? Kiersten F. from work talked about her great gym and how awesome all the people are. She was right.
What is your athletic/fitness background (if applicable): I played golf in high school and recreational soccer in college, but I was never a strong athlete. I have gone through periods of working out (weights and cardio), but I was never able to maintain a program for a long time.
Favorite WOD: Something RFT, with a mix of heavy lifting and body exercises (burpees, sit-ups, etc.)
Favorite lift or movement: Power cleans, these were always my weakest lift, but with solid coaching I am getting better.
Least favorite WOD: I don't have a specific one, but I dread high rep work outs (50 WB's, 100 DU's, 30 Pullups, etc. ) You feel really good when it's all done, but it can be a struggle to push through.
Least favorite lift or movement: Running followed closely by running.
Favorite quote: "Whether you think you can, or you think you can't – you're right." ~ Henry Ford
Favorite "guilty pleasure" food: Pizza and ice cream
How has CrossFit changed your life, lifestyle, and/or level of fitness? After watching my dad deal with health issues in his 60's and 70's I knew that I needed to make a change or I would follow the same path. CrossFit gives me that much needed pure exercise that I had been trying to get through treadmills and elliptical machines, but I am also building strength and gaining flexibility. I see CrossFit as an important part of a healthy lifestyle that I believe will add years to my life.
Who or what motivates/inspires you to keep coming back? The members and coaches are all great to be around. From day 1 everybody has been friendly and encouraging and there is such a feeling of community and family throughout the gym. The coaches know all of their people and know how to fit the work outs to them. The level of individuality that coaches provide through their guidance and motivation is exceptional.
What is your proudest CrossFit achievement? 5 workouts in a week, confidence with box jumps and soon to come my first T2B (so close right now)
Name one goal you are working for and would like to achieve through CrossFit: I have a weight goal, but more importantly now I want to feel good and know that I'm physically better today than I was yesterday.
Hobbies/Interests outside of CrossFit: My wife and I enjoy movies, family Sunday lunches and time with our kids and grand-kids. I enjoy working around the house whether it's in the yard or remodeling.
Any advice for new members? The competition is with yourself, so work to your level and focus on the movements.
Any additional thoughts/shout-outs/comments: I was at the white board one day, with somebody standing next to me, looking at times from the WOD. I said "There are some good times up there". He said "They're all good times". To me that really sums up the people and the culture at CrossFit i1uvit.