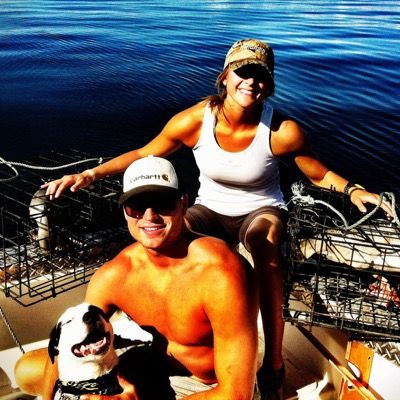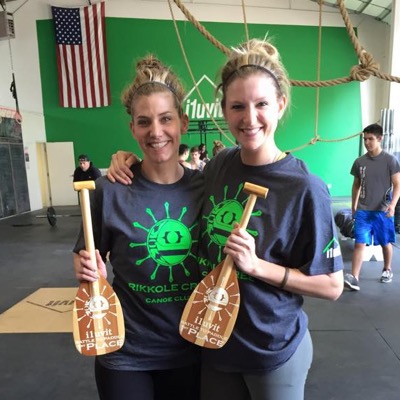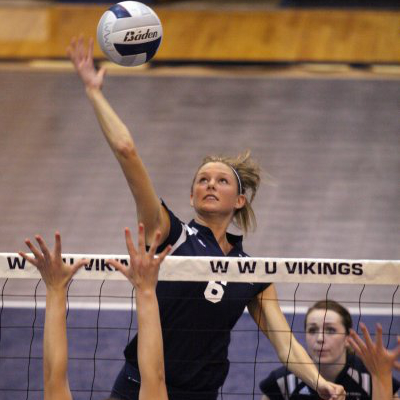 Occupation:
Practice Manager at County Orthopedic and Sports Therapy in Lynden
Which class time do you usually attend?
7am, Noon or 5/5:30
How long have you been CrossFitting?
Since April 2014
How did you find CrossFit i1uvit?
My friends Mac & Taryn Van Diest. I also drive by it every day on my way to work so it's super convenient.
What is your athletic/fitness background:
Played Volleyball, Basketball and participated in Track and Field at Meridian High School. "Go Trojans!" Her high school Volleyball team won the 2A State Championship in 2004, and she was the 2A State Champ in High Jump in 2005. Angie went on to play Volleyball for Western Washington University with her Best Friend Katie Robinson "Emmons" (also a CrossFit i1uvit athlete) in 2007 their team went to the NCAA Division II National Championships where they fell in the final game to Concordia St. Paul University (Who went on to win the next 7 National Championships in a row) She was named as First-team AVCA All-American in 2008 … Also first-team AVCA and Daktronics West Region all-star and Great Northwest Athletic Conference Player of the Year
Favorite W.O.D.:
Long 15+ minute AMRAPS with Wall balls, double-unders, box jumps and running!
Favorite lift or movement:
Box Jumps
Least favorite W.O.D.:
Short Heavy Lifting WODs.
Least favorite movement:
Snatch
Favorite life quote:
Enjoy your body, use it every way you can, Don't be afraid of it or what other people think of it. It's the greatest instrument you'll ever own.
Don't be reckless with other people's hearts
Don't put up with people who are reckless with yours
Both quotes are from the "Sunscreen Song by Baz Luhrmann" – That song has the best life advice and quotes and I've loved it since 1999!!
Favorite "guilty pleasure" food:
French Fries and Candy
How has CrossFit changed your life, lifestyle, and level of fitness?
I can't say that CrossFit has "changed" my life, but I can say that it has added to it tremendously!! I have met so many new people and they are all awesome! I love having a group of people that I enjoy so much that I get to see almost everyday in addition to my family, roomies and bf… My level of fitness has become so much more diverse since CrossFit, before I started here I used to just run and play volleyball, but there is something about lifting heavy weights and physically maxing out on the workouts everyday that keeps me coming back. It's so great to know that you have an awesome group of people to encourage you and hold you accountable.
Who or what motivates/inspires you to keep coming back:
All of the members at i1uvit. Everyone is so great and I love that I have the chance to see them everyday! All the coaches are encouraging and great and I feel like everyone cares about me and wants me to get better!!
What is your proudest CrossFit achievement?
Competing in the Tough Mudder with some of the i1uvit ladies and getting to compete in the Battle to Paddle with Kara Zylstra and barely beating two amazing athletes Taryn and Erica by only 1 point was so intense and fun!!
Name one goal/personal achievement you would like to achieve through CrossFit?
I would love to do a ring muscle up someday.
Hobbies/Interests outside of CrossFit?
Boating, crabbing, fishing, playing volleyball being social and doing fun things with my friends and family as much as possible. I love to be busy.
Any advice for new members?
Have fun with it.
Any additional thoughts/shout-outs/comments:
Shout out to coaches Matt and Kaylee and members like Bo who are all tall long-limbed people that make movements such as muscle ups, and handstand pushups look easy!! Gives me hope that I can someday do those things and to not use "being too tall and having long arms" as an excuse!!