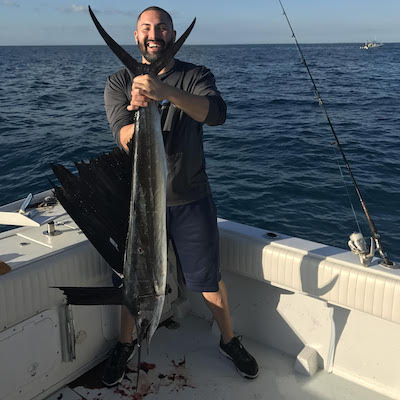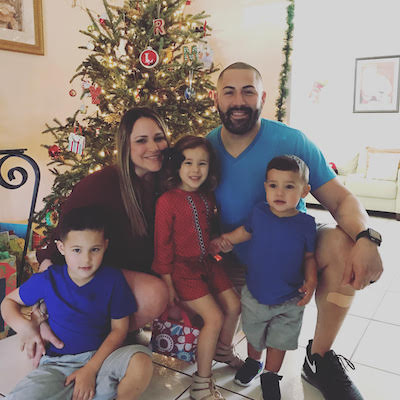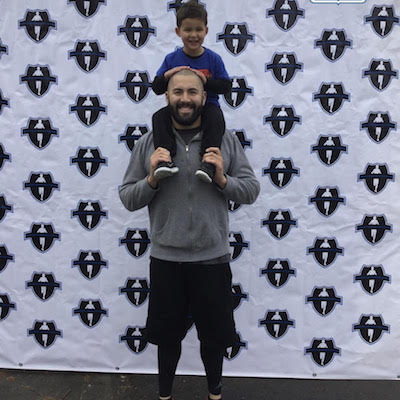 Age: 37
Occupation: Baby daddy!
Which class time do you usually attend? I'm all over the place, I try to get in, where I fit in! But generally 6am.
How long have you been CrossFitting? 5 years.
How did you find CrossFit i1uvit? Chris LeBaron recruited me.
What is your athletic/fitness background (If applicable): Always been pretty active and played basketball in high school.
Favorite WOD: Cindy
Favorite lift or movement: Squat cleans and deadlifts.
Least favorite WOD: Anything that has burpees!
Least favorite movement: Burpees, I hate those things.
Favorite life quote: "Life is 10% what happens to us and 90% how we react to it"
Favorite "guilty pleasure" food: I love me some BBQ!
How has CrossFit changed your life, lifestyle, and level of fitness? CrossFit has given me an outlet where I can leave everything behind for that hour a day and just be myself. It also has kept me in great physical shape (round is a shape).
Who or what motivates/inspires you to keep coming back? The community of like minded people that keep coming back day after day to become better, not only physically but mentally as well.
What is your proudest CrossFit achievement? Getting my first bar muscle up!
Name one goal/personal achievement you would like to achieve through CrossFit: One goal of mine is to raise my kids to live healthy and active lifestyles. They love coming with me to the box.
Hobbies/Interests outside of CrossFit? Spending time with my family, wood working and fishing.
Any advice for new members? Keep an open mind and trust the process. Step out of your comfort zone and just keep coming back.