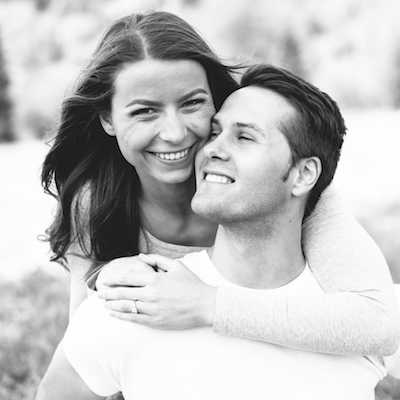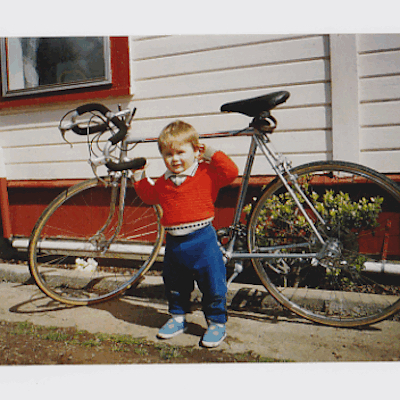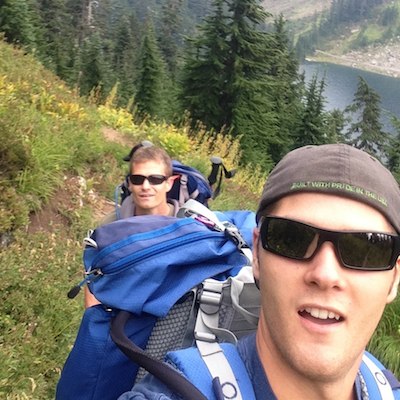 Age: 25
Occupation: Firefighter
Which class time do you usually attend? Noon.
How long have you been CrossFitting? 6 months 'ish.
How did you find CrossFit i1uvit? Matt Lovelady personally came to the Lynden Fire Department and did a WOD with us on shift before he ever opened the gym. That was my first introduction to it, but eventually a few people I knew started going when the gym opened, and as the years went by I decided to finally join in the Spring'ish of 2016, and I am so happy I did.
What is your athletic/fitness background (If applicable): I played a little bit of High School football, and did some wrestling. I have always tried to maintain a decent level of cardio so that at a minimum I could be able to run a 10K foot race, give or take a few K's. I always love a challenge and will usually take a bet to try something new, even if I have to buy dinner if I lose… and I always pay up.
Favorite WOD: I enjoy any WOD that I can Rx and finish within the time cap, and still be able to drive myself home haha.
Favorite lift or movement: Ring muscle ups and walking on my hands.
Least favorite WOD: I don't really have a least favorite WOD. I haven't done this long enough to have one, I just do them all and do the best that I can. I just try not to think about how bad it will be. Least favorite just means you should be better right? :)
Least favorite movement: Snatches (dang hips are too stiff), and pistols. I'm rigged like a dried bread stick, so my flexibility really limits my ability to bend in ways other people can. I'm slowly getting better in the short time I've been doing CrossFit and I am sure I will learn to enjoy them after I can actually do them comfortably.
Favorite life quote: I love God so I try to be guided by good in everything I do. If I were to make up a quote it'd be something like, "Do good" – PP.
Favorite "guilty pleasure" food: I love sugar so naturally I love candy. For my 3rd birthday I got a huge bowl of candy, who would even do that to a kid?? Unfortunately, now I have a really bad sweet tooth 22 years later. I love red wine too, especially Merlot.
How has CrossFit changed your life, lifestyle, and level of fitness? CrossFit has been a positive change in my life because it has given me a way to enjoy working out in a way I never have before. I have a lot of areas I want to improve in, so that constantly reminds me to stay consistent with my diet and work outs. I have dedicated my time to make sure I can attend a class every day that I can, and I definitely feel better about myself when I don't make excuses. I have been eating healthier and cutting out the bad stuff more consistently. CrossFit has made me a better firefighter also, and I have a new stress outlet.
Who or what motivates/inspires you to keep coming back? Lovely Myra, my wife. I always want to look the best I can for her. I keep coming back because I want to reflect back each year and say I am in better shape today than I was then. I find that when I feel stuck in life, it's usually because I have become complacent with my physical fitness. I also enjoy just being around all the people who attend i1uvit and creating those bonds that you can't replicate in any other way is rewarding. Lastly, I see a lot of chronically sick patients as a Firefighter/EMT and it has opened my eyes to what you can become if you eat poorly and never exercise.
What is your proudest CrossFit achievement? The day the Lovelady's got my credit card #, it meant there was no turning back! Seriously though, my first time I was able to Rx a workout with ring muscle ups in it, that was rad.
Name one goal/personal achievement you would like to achieve through CrossFit? I would love to get to a point in my fitness to Rx every single workout. That would be a big accomplishment. I have a few people I look up to at i1uvit who are where I want to be and it motivates me.
Hobbies/Interests outside of CrossFit? Spending time outdoors is big for me. I enjoy hiking (anyone interested?), long distance shooting, competitive pistol shooting, and snow. I really love being lazy with Myra, whether we lay out in the sun during summer or waste an entire day at home in our PJ's during winter, both turn out to be great days. I also LOVE music, really LOUD music, it can be annoying for my passengers sometimes. Sorry yo.
Any advice for new members? Results don't come overnight. It takes discipline and vision to get to where you want to be. Don't be afraid to ask questions and listen carefully. Learn what your limits are, and be smart about pushing those limits. One injury could make you lose everything you've worked so hard to gain so put your pride on the back burner and enjoy the ride! Remember that those people you look up to have worked very hard for years, and you can't expect to have that after only a few weeks or even months. Put YOUR time in. This ain't no fast food joint where you get what you want in 5 minutes.
Any additional thoughts/shout-outs/comments: I would like to personally thank Matt and Kaylee for providing an amazing gym. You guys are the back bone in a lot of people's lives, and are remarkable peoples! Also, each member deserves an applause for being awesome. We all motivate each other every day we show up to sweat together, and the experiences we share make us better as a whole! I've learned a lot from people like Mac, Bo, Matt, Kaylee, Kelly, Patrick, Mitch, Erica (and many others) by their coaching, or just simply watching them during a workout as they crush it. I think it's important for everyone to remember that someone is always looking up to you whether you know it or not, whether you're new or experienced in CrossFit, and we should always bring our A game every time we step onto those black mats. It's been really good to have you all in my 'CrossFit' life.