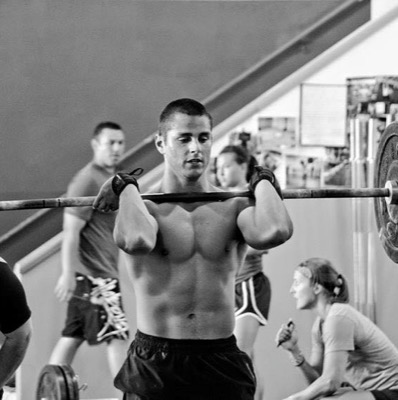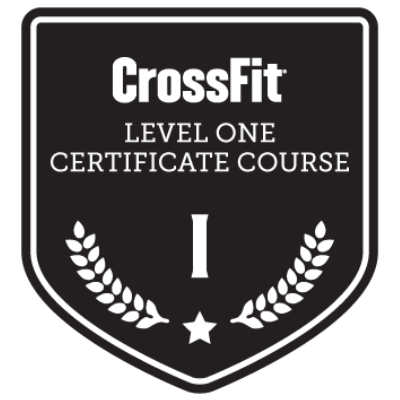 Chris "Bebo" Pash
CrossFit Level 1
Where are you from?
I was born in San Diego California, November 15, 1990. During my childhood, I was raised in Texas.
Occupation (in addition to coaching at i1uvit):
I am a Police Officer for the city of Mount Vernon.
Where did you go to school? What did you study?
What did you study? Graduated from Lynden High in 09. Then went to Whatcom Community College and received my Associates degree in Science. Then pursued my 4 year degree in Kinesiology at Western Washington University.
What coaching credentials do you have?
I am a Certified Personal Trainer through ISSA. And of course have a cert to be a Level 1 Crossfit Coach.
How long have you been CrossFitting?
At this point, I have been doing Crossfit now for 3 years
What is your athletic/fitness background?
Did not start doing sports until high school. Grew up and was forced to do Tae Kwon Do until I participated in school sports. Through high school, I had a lot of catching up to do as far as becoming an athlete so I spent on/off season body building and strength and conditioning. Senior year of high school, I participated in a Natural Body Building Competition where I placed 2nd in the Teen division and 3rd in the Open Division.
Favorite W.O.D.:
Amanda
Favorite lift or movement:
Overhead Squats
Least favorite W.O.D.:
2k Row
Least favorite movement:
Wall Balls
Favorite quote:
Bible Verse that I have tattooed on my chest, Proverbs 3: 5-6, "Trust in the Lord with all your heart, and lean not in your own understanding. Submit to him in all your ways, and he will make your paths straight."
Favorite "guilty pleasure" food:
My perfect combo meal: Pizza, Corona Light, and Ice cream
How has CrossFit changed your life/lifestyle/level of fitness?
Goodness in so many ways. In fitness, it has opened so many doors for me to explore about my mind and body of what it is capable of which is quite the adventure. In life, I recently observed it has contributed to my maturity as I grow as a person. Confidence, which I have lacked, has no longer been an issue to find and use. At the same time, staying humble and being a "light" amongst others. Leadership is now something I can wear daily in my job, relationships and life. More can be added but these are what stood out the most to me.
Who or what motivates/inspires you?
Couple things, believing now that the body has no limit. That is what makes this sport an adventure. And also team. Though it may be an individual sport, the community/people around you, who are goal setters and life grinders stand by you through each day.
What is your proudest CrossFit achievement(s)?
Getting my Level 1 and being blessed with the ability and opportunity to coach. I now get to be a tool for people who crush goals and produce results.
Name one goal you are working to achieve through CrossFit?
Be more of a "light" and glow brighter on others through coaching
Hobbies/Interests outside of CrossFit?
Netflix and Chill, and Grilling/cooking, pickup football and soccer games, and staycations
Any advice for new members?
Come in and see for yourself. It will change you for better! Great coaching and great people